Bupa Pet Insurance gives us the big tick of approval!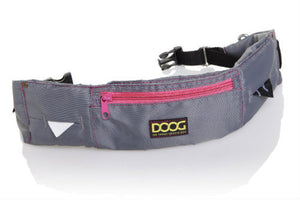 We're thrilled to announce that Bupa Pet Insurance has commended Minipet's ethical practices and stylish dog-walking accessories in a recent list of Australia's best pet products for 2016.
Minipet's popular DOOG Walkie Belt was counted in the top three for the problem-solving accessories category. Minipet understands that one of the most essential but difficult parts of owning a small dog is finding leashes and other accessories that are the right fit for your petite pooch, so it's great that our commitment to solving this problem has been recognised in the article.
The incredibly useful belt comes complete with compartments to carry your keys, phone, and spare dog treats as well as a handy pocket, filled with 20 biodegradable poop-scooping bags. This is in line with Minipet's eco-friendly philosophy. Minipet also sells convenient refill packs of bags, which are available in a strawberry scent to keep your Walkie Belt smelling fresh.
When you step out with your dog, the last thing you want to do is forget your keys, or, even worse, poop-scooping bags! There's no need to worry if your active wear doesn't include pockets, the DOOG Walkie Belt means everything you need is right there, so you can head into the great outdoors whenever it takes your fancy. Your hands are free to play catch with your pup as you walk or run with your pal. At Minipet, we always put fun first, which is why the DOOG belt has a strip of Velcro specially made for attaching a tennis ball.
Next to the handy clean-up bags, there's also a pocket full of anti-bacterial hand wipes, so you can keep yourself clean, as well as your neighbourhood. For dog walkers who want to serve their furry friend's needs, but with fewer pouches, the DOOG Walkie Belt is also available in a miniature version, with an elastic waistband and just one pocket and a slot for pick-up bags. Although the Walkie Belt's main purpose is convenience for you and your dog, its narrow design and comfortable fit around the wearer's hips means it's a discreet addition to your look. If you want to make a statement, choose from the wide variety of vibrant colours the Walkie Belt is available in to match your runners.
Once you get your hands on the DOOG Walkie Belt, we guarantee you'll never want to leave home without it again! Check it our here!
Leave a comment