PUPPY SCAMS ON THE RISE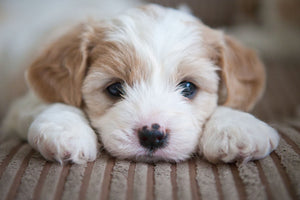 During the unprecedented social isolation of 2020, many Australians have been seeking the joy of a puppy to add to their family.  There has been an increase in scams preying on people at this stressful time of our lives with fake advertisements for puppies on the rise.
Scamwatch advises Aussies have lost nearly $300,000 to these scams this year alone.
Scammers set up fake websites or ads on online classifieds and social media pretending to sell sought-after dog breeds and will take advantage of the fact that you can't travel to meet the puppy in person.
The scam involves asking for up-front payments via money transfer to pay for the pet and transport it to you.  Once the deposit is paid the scammer will find new ways to ask for more money and they are using the COVID-19 pandemic to claim higher transportation costs to get across closed interstate borders or additional fees for 'coronavirus treatments'.
The most common breeds targeted were the ever popular Cavoodles and French Bulldogs which both come with hefty price tags.
HOW TO BUY PUPPIES SAFELY
The best advice is to only buy or adopt a pet you can meet in person. 
Scammers set up very convincing websites with gorgeous and enticing puppy photos and sometimes even advertise using lower prices than reputable breeders to hook people in.
Scamwatch advises to research the seller by running an internet search using the exact wording in the ad and do a reverse image search for pictures of the specific puppy.  This will show if the image has been used before on different websites.
Seek advice from a reputable breeders association, vet or local pet shop. 
The website Dogz Online showcases Australia's pure bred dog community and advertises registered breeders with available puppies.  This can be found at the following website
https://www.dogzonline.com.au/
Leave a comment