Boredom Buster for pets with working parents - with Bupa Pet Insurance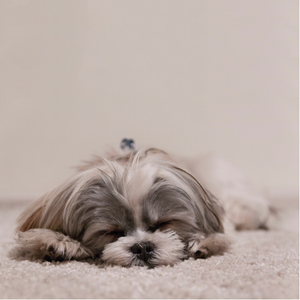 Make Your Pet Feel Special Before Leaving for Work

Your pet is all about – you! So when you leave your house for a day at work, your pet needs to be kept happily entertained until your return. Your lonely, bored pet equals a destructive, unhappy pet.

There are countless pet owners across Australia who have to leave their dog at home while they are at work all day. What's their secret? How are they keeping their dog entertained and not bored all day? The truth is, many dog lovers struggle with the work-canine companion time balance. It's just a natural part of owning a dog, and having a job!

What we can tell you from our years working with dogs and pet owners and providing the products that pets love, is that your dog adores you. No treat or squeaky toy can replace their best friend. That's impossible. On one hand, it's great to experience such unconditional love, on the other, that means that when you are busy at work, your pet may feel lonely, unhappy and bored. Not only may this make you feel guilty, but for some dogs, boredom quickly translates into destructive behaviour.
Stimulate your pet

We recently shared a few tips with Bupa Pet Insurance on 'Boredom Busters for Pets with Working Parents'. Our biggest piece of advice is to provide your pet with toys that will get their mind thinking and engaged. You don't have to spend a lot for pricey toys. Simple treats like chewy balls, rings, and felt toys can be a lot of fun for your pet. Be sure to switch out your pet's toys each day – just to keep things interesting.

Give them lots of comfort

While offering toys can help to keep your dog entertained all day, it is also important to make your furry friend feel comfortable and secure while you are away. A fresh bowl of clean water, a few treats for them to enjoy as you leave, and a soft, warm, clean bed to nap in will all go a long way in ensuring that your best friend feels loved and wanted. 

For comfort and a bit of fun, you can't go past the pet tunnel bed by T&S Pet Products. A soft quilted tunnel, it provides opportunities to hide and play, and offers a lovely spot for a snooze as well! Add a soft puppy and kitty mink blanket (also from our friends at T&S) to really amp up the snuggle factor!

The better they feel, the more you can relax at work. Then, you can look forward to your pet's wagging tail when you walk through that door at the end of the day!
Leave a comment