Evacuation Kits for Pets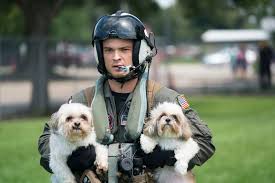 It seems timely with the start of this year with the bushfire disaster enveloping Australia, that we discuss how to organise an evacuation kit for your animals.
These kits should be made up and ready to go prior to an emergency so you are able to evacuate quickly without leaving anything important behind.
Here's what you should pack:
Pet First Aid Kit which should include bandages, dressings, swabs, antiseptic, saline, tape, scissors, tweezers, shock blanket, disposable gloves.  Good first aid kits can be bought from the RSPCA or Animal Welfare League or any good pet store.
Canned/Dried food with food bowls to last for 7 days in case you cannot return home immediately
Can opener and spoons
Bottled water to last for 7 days
Crate or pet carrier
Bedding and blankets
Towels
Wet wipes
Paper work to do with pet as well as vet details. You should also include a photo of each of your pets in case you get separated.
Details of the pet's microchip information.  This vital information needs to be kept up to date on the microchip records so please ensure you have recorded any changes in address or phone numbers.
Any medication your pets take
Flea/Tick prevention
Comfort items such as favourite toy or treats
Collars/harnesses and leads
For cats, you should include a litter tray and small amount of litter.
Poo Bags
We always hope we would never have to use the evacuation kit but it is best to be prepared!
Minipet is thinking of all the people who have lost homes and pets in the current bushfire crisis - much love to all.
Leave a comment