Pamper Your Dogs and Cats in Style!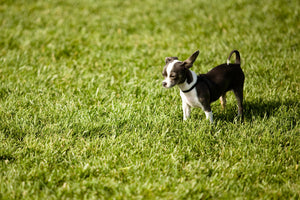 Due to our unique range of items specially designed for smaller breeds and our commitment to providing some of the best products around, we were recently asked to contribute to Bupa Pet Insurance's article on the most fashion-forward trends for pets, 'Pet Fashion: How to Pamper Dogs and Cats in Style'. Get great tips to step out in style with your pet.
There are many reasons people choose a smaller dog for a pet. Perhaps you would like a dog crossed with a miniature poodle so his fur will not shed and aggravate any allergies in the family. Maybe you want a pet you can pick up and cuddle or who will lay beside you on the sofa at the end of a long day. Perhaps a smaller pet is better for you in terms of space in your car or house, or you have been recommended a certain breed by friends or family. 
Whatever the reason, small is beautiful! But it can be difficult to find clothing, bedding, and accessories for your miniature dog or cat, and you want to be sure that you are buying them the very best for their special size.

Clothes for Smaller Dogs

Our Minipet Online Pet Boutique stocks accessories and treats especially designed for small pets. You'll love our range of cable-knit and pure wool jumpers to keep your dog warm on colder days, waterproof dog coats, stylish bandanas, polo shirts, pajamas and much more. We can also help you with items to assist with grooming, feeding, walking and training your mini canine. 

Determined that petite felines shouldn't miss out, Minipet stocks pretty and stylish cat collars and cute ID tags which are small and lightweight so your cat will hardly know it's there. Beds, kangaroo-based treats, cat food, and toys are also available. For the eco-minded animal lover, Minipet specialises in eco-friendly pet accessories for smaller cats and dogs.

The Purr-fect Night's Sleep

If you are looking to spoil your sleepy pet this winter, you can't go past the fabulous Snuggle Pod  cat and dog bed from Miyow & Barkley, stocked by Minipet. This bed would have to be the most snuggly snoozer we have ever come across!

Dogs and cats adore the Snuggle Pod. The taffeta lining is super soft and has a unique design which allows your pet to sneak right inside and hide, or lay on top. You would be forgiven for mistaking it for a hamburger! The Snuggle Pod is particularly suited to older animals, as you can place a wheat pack or hot water bottle inside to soothe weary bones and joints.



Leave a comment