SELF ISOLATION WITH PETS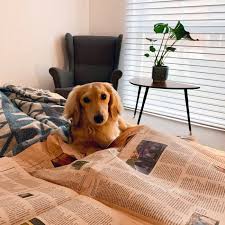 It is such an uncertain time we are living in due to the Coronavirus pandemic.  Those of us with pets are the lucky ones to be spending extra time with our furry friends.  Our pets can fend off feelings of loneliness and improve our mental health.
So what can we do to help our pets cope with being inside the house a bit more than usual?
1. Have some fun!
All dogs love toys and Minipet has some great ones to choose from.
If you have an active dog, try the Outback Tails by DOOG range which includes 'Pam the Prawn', 'Kezza the Kangaroo' and 'Wazza the Wombat'.
These toys are made from strong and durable braided natural wool with a built in recycled water bottle to create excitement.
If you own more of a Princess than a mad chewer, perhaps they'd love a 'Muttgarita' or 'Cosmuttpolitan'.
These are great to teach your pets to play fetch and safe to throw inside the house without causing damage.
For Minipet's full toy range see the link below:-
https://minipet.com.au/collections/dogs-play
2. Teach new tricks
Our pets can always learn new tricks and with all this extra time on our hands, we could turn our pets into stars!!  Food and treats are the key ingredient in learning tricks.
Minipet has some great ranges of treats such as the ever popular Fit'n'Flash All Natural Treats.
Love 'Em All Natural Puppy Rewards are a useful small sized treat with added calcium to help puppy's teeth and bones grow strong and healthy.
There is an app called Puppr that helps you teach your best mate new tricks.  DOOG's training clicker would also help.  Find this on Minipet's website.
3. Just Relax!
Our pets just love spending time with us so after all that play, take some time to just relax.
Whether you sit on the lounge and watch Netflix with your pets or contemplate life on the verandah, just know you've got a great friend in your fur kid!
Leave a comment