The Best Aussie Dog Parks revealed!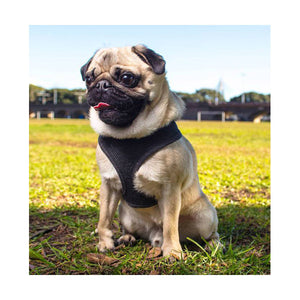 The Best Aussie Dog Parks revealed!
There are many public parks within Australia where you and your dog can adventure and exercise to your hearts' content.
Before you head out, take note of which park areas are off-lead and which are on-lead, before letting your pooch wander. Lots of bags do supply poop bags however just to be on the safe side, bring your own bags so you're not left without any. The same goes for water - take a portable water bowl along to fill up when required.
Here are some fantastic Aussie dog parks options to consider.
Melbourne, Victoria
Merri Creek Trail, Fitzroy North
This 25km-long trail zigs and zags through parks, wetlands, Coburg Lake Reserve, the Brunswick Velodrome and CERES Community Environment Park.
Learn more here
Sydney, NSW
Centennial Parklands, CBD
Centennial Parklands is one of the most dog-friendly parks in Sydney – around 43 percent (or 154 hectares) of the Parklands' open space is designated as off-leash!
Learn more here
Adelaide, SA
Adelaide Parklands
Including Ngampa Yarta fully-fenced dog park
The Adelaide Park Lands is the largest urban park system in Australia, boasting 930 hectares of land surrounding the city centre and nearby North Adelaide. The Ngampa Yarta park based north of the Adelaide CBD contains two dog parks, one for older and larger dogs, and one for dogs under six months of age, or 14kg in weight. There is also an obstacle course!
Learn more here
Perth, WA
South Cottesloe Beach
Part of this Western Australian beach is open all year-round for pets. The Town of Cottesloe specifies the dog-friendly area as "south or small groyne at Beach Street all the way south to Mosman Beach".
Learn more here
Brisbane, QLD
Elanora Park, Wynnum
This park has a massive off-lead area for dogs and also boasts a full set of agility equipment! 
Learn more here
Darwin
Marlowe Lagoon Pet Park
The Marlow Lagoon pet park was developed by the City of Palmerston and other sponsors for use by dogs with their owners. The park consists of 8 obstacles located at the western end of Marlow Lagoon Reserve. It is open 7 days a week (24 hours a day) and available for use by anyone and everyone!
Learn more here
Canberra
Yarralumla Dog Park
Yarralumla Dog Park boasts an elite location next to historic Westbourne Woods. Mature tall pines provide excellent shade and there are vistas beyond into the beautifully treed Royal Canberra Golf Club and Weston Park. This park features
a dog swimming beach on Lake Burley Griffin and a great dog-friendly walk nearby.
Learn more here

For a full list of dog parks Australia-wide, visit http://doggo.com.au/
Leave a comment