How to fit your pet for Collars or Clothing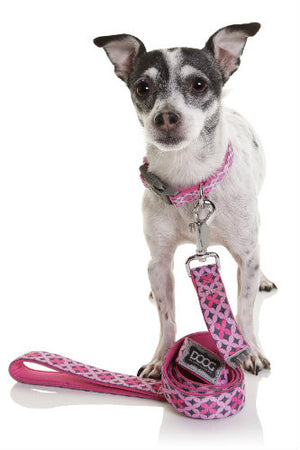 COLLAR, BANDANA AND HARNESS SIZING
Learn how to measure your pet for clothing, a dog collar, dog bandana, dog harness, or cat collar here.
To measure for a collar or bandana, you need to measure your dog or cats neck. (Just like measuring for a shirt.) Place a tape measure around their neck allowing two fingers to slip under the tape for comfort.

Take note of the measurement, and then refer to the measurements listed against our products. If you are ever unsure, please email us at sales@minipet.com.au, we are here to help.
How do I measure for a Harness

To measure for a Freedom Harness, measure your dogs chest right behind the front legs to get the sizing. For example, if your dog measures 49cm around the chest, he will require a size medium on a Hamish McBeth Freedom Harness.
See diagram below:
How do I measure for dog clothing?

To measure for dog clothing, measure the length of your dog's back, neck and chest (if applicable) and take note of the measurement. If your dog is in between sizes, we recommend choosing the smaller size, otherwise, it may be too baggy.

As each of our design collections have different measurements, be sure to read the specific sizing specifications of each product carefully.

Any further questions?
Please email us at hello@minipet.com.au or ask a question on Facebook.
82 Responses
Leave a comment